About: Alboukadel Kassambara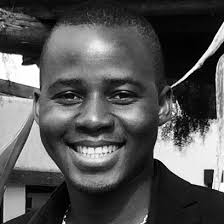 Classes Handling
Topics Handling
| Course Name | Lesson Name | Complexity | Length |
| --- | --- | --- | --- |
| Highcharter R Package Essentials for Easy Interactive Graphs | Highchart Graphical Parameters Modifications | | 3 mins |
| Highcharter R Package Essentials for Easy Interactive Graphs | Highchart Interactive Advanced Graphics in R | | 3 mins |
| Highcharter R Package Essentials for Easy Interactive Graphs | Highchart Interactive Time Series Data Visualization in R | | 3 mins |
| Highcharter R Package Essentials for Easy Interactive Graphs | Highchart Interactive Pyramid Chart in R | | 3 mins |
| Highcharter R Package Essentials for Easy Interactive Graphs | Highchart Interactive Funnel Chart in R | | 3 mins |
| Highcharter R Package Essentials for Easy Interactive Graphs | Highchart Interactive Pie Chart and Alternatives in R | | 3 mins |
| Highcharter R Package Essentials for Easy Interactive Graphs | Highchart Interactive Highstock Plot in R | | 3 mins |
| Highcharter R Package Essentials for Easy Interactive Graphs | Highchart Interactive World Map in R | | 3 mins |
| Highcharter R Package Essentials for Easy Interactive Graphs | Highchart Interactive Treemap in R | | 3 mins |
| Highcharter R Package Essentials for Easy Interactive Graphs | Highchart Interactive Area Plot in R | | 3 mins |
| Highcharter R Package Essentials for Easy Interactive Graphs | Highchart Interactive Density and Histogram Plots in R | | 3 mins |
| Highcharter R Package Essentials for Easy Interactive Graphs | Highchart Interactive Bar Plot in R | | 3 mins |
| Highcharter R Package Essentials for Easy Interactive Graphs | Highchart Interactive Line Plot in R | | 3 mins |
| Highcharter R Package Essentials for Easy Interactive Graphs | Highchart Interactive Boxplot in R | | 3 mins |
| Highcharter R Package Essentials for Easy Interactive Graphs | Highchart Interactive Scatter Plot in R | | 3 mins |
| Install WordPress with Docker | Using Docker WordPress Cli to Manage WordPress Websites | | 5 mins |
| Install WordPress with Docker | Docker Wordpress Production Deployment | | 5 mins |
| Install WordPress with Docker | Wordpress Local Development Using Docker Compose | | 5 mins |
| Install WordPress with Docker | Wordpress Docker Setup Files: Example for Local Development | | 10 mins |
| DigitalOcean Web Server Configuration and Hosting Multiple Websites | How to Host Multiple HTTPS Websites on One Server | | 5 mins |
| DigitalOcean Web Server Configuration and Hosting Multiple Websites | How to Create a Website Directory and Set Up Proper Permissions | | 2 mins |
| DigitalOcean Web Server Configuration and Hosting Multiple Websites | How to Remove a Domain from Certbot and NGINX | | 2 mins |
| DigitalOcean Web Server Configuration and Hosting Multiple Websites | How to Create a Subdomain on DigitalOcean | | 2 mins |
| DigitalOcean Web Server Configuration and Hosting Multiple Websites | DigitalOcean: How To Install Nginx and SSL | | 5 mins |
| DigitalOcean Web Server Configuration and Hosting Multiple Websites | DigitalOcean Initial Ubuntu Server Setup | | 2 mins |
| Docker Compose Wait for Dependencies | Docker Compose Wait for Redis Container to be Ready | | 3 mins |
| Docker Compose Wait for Dependencies | Docker Compose Wait for Postgres Container to be Ready | | 3 mins |
| Docker Compose Wait for Dependencies | Docker Compose Wait for MongoDB Container to be Ready | | 3 mins |
| Docker Compose Wait for Dependencies | Docker Compose Wait for MySQL Container to be Ready | | 3 mins |
| Docker Compose Wait for Dependencies | Docker Compose Wait for Container using Wait Tool | | 3 mins |
| Docker Compose Wait for Dependencies | Docker Compose Wait for Container using Dockerize Tool | | 3 mins |
| T-Test Essentials: Definition, Formula and Calculation | T-test Effect Size using Cohen's d Measure | | |
| T-Test Essentials: Definition, Formula and Calculation | How to Do Paired T-test in R | | |
| T-Test Essentials: Definition, Formula and Calculation | How To Do Two-Sample T-test in R | | |
| T-Test Essentials: Definition, Formula and Calculation | How To Do a One-Sample T-test in R | | |
| T-Test Essentials: Definition, Formula and Calculation | How to Do a T-test in R: Calculation and Reporting | | |
| T-Test Essentials: Definition, Formula and Calculation | Paired T-Test Assumptions | | |
| T-Test Essentials: Definition, Formula and Calculation | Independent T-Test Assumptions | | |
| T-Test Essentials: Definition, Formula and Calculation | One Sample T-Test Assumptions | | |
| T-Test Essentials: Definition, Formula and Calculation | T-Test Assumptions | | |
| T-Test Essentials: Definition, Formula and Calculation | Paired T-Test Formula | | 3 mins |
| T-Test Essentials: Definition, Formula and Calculation | Independent T-Test Formula | | 3 mins |
| T-Test Essentials: Definition, Formula and Calculation | One Sample T-Test Formula | | 3 mins |
| T-Test Essentials: Definition, Formula and Calculation | T-Test Formula | | 3 mins |
| T-Test Essentials: Definition, Formula and Calculation | Pairwise T-Test | | 5 mins |
| T-Test Essentials: Definition, Formula and Calculation | Paired T-Test | | 5 mins |
| T-Test Essentials: Definition, Formula and Calculation | Welch T-Test | | 5 mins |
| T-Test Essentials: Definition, Formula and Calculation | Student's T-Test | | 5 mins |
| T-Test Essentials: Definition, Formula and Calculation | Unpaired T-Test | | 10 mins |
| T-Test Essentials: Definition, Formula and Calculation | One Sample T-Test | | 10 mins |
| T-Test Essentials: Definition, Formula and Calculation | Types of T-Test | | 3 mins |
| Statistical Tests and Assumptions | Transform Data to Normal Distribution in R | | 15 mins |
| Statistical Tests and Assumptions | Mauchly's Test of Sphericity in R | | 15 mins |
| Statistical Tests and Assumptions | Homogeneity of Variance Test in R | | 10 mins |
| Statistical Tests and Assumptions | Normality Test in R | | 10 mins |
| Comparing Multiple Means in R | Friedman Test in R | | 15 mins |
| Comparing Multiple Means in R | Kruskal-Wallis Test in R | | 15 mins |
| Comparing Multiple Means in R | One-Way MANOVA in R | | 20 mins |
| Comparing Multiple Means in R | ANCOVA in R | | 25 mins |
| Comparing Multiple Means in R | Mixed ANOVA in R | | 25 mins |
| Comparing Multiple Means in R | Repeated Measures ANOVA in R | | 25 mins |
| Comparing Multiple Means in R | ANOVA in R | | 25 mins |
| Comparing Means of Two Groups in R | Sign Test in R | | 10 mins |
| Comparing Means of Two Groups in R | Wilcoxon Test in R | | 20 mins |
| Comparing Means of Two Groups in R | T-test in R | | 20 mins |
| Inter-Rater Reliability Measures in R | Inter-Rater Reliability Analyses: Quick R Codes | | 10 mins |
| Inter-Rater Reliability Measures in R | Inter-Rater Agreement Chart in R | | 10 mins |
| Inter-Rater Reliability Measures in R | Intraclass Correlation Coefficient in R | | 15 mins |
| Inter-Rater Reliability Measures in R | Fleiss' Kappa in R: For Multiple Categorical Variables | | 15 mins |
| Inter-Rater Reliability Measures in R | Weighted Kappa in R: For Two Ordinal Variables | | 20 mins |
| Inter-Rater Reliability Measures in R | Cohen's Kappa in R: For Two Categorical Variables | | 20 mins |
| Inter-Rater Reliability Measures in R | Introduction to R for Inter-Rater Reliability Analyses | | 10 mins |
| Data Visualization using GGPlot2 | Combine Multiple GGPlots into a Figure | | 15 mins |
| Data Visualization using GGPlot2 | GGPlot ECDF | | 10 mins |
| Data Visualization using GGPlot2 | GGPLOT QQ Plot | | 10 mins |
| Data Visualization using GGPlot2 | GGPlot Histogram | | 10 mins |
| Data Visualization using GGPlot2 | GGPlot Density Plot | | 10 mins |
| Data Visualization using GGPlot2 | GGPlot Error Bars | | 15 mins |
| Data Visualization using GGPlot2 | GGPlot Barplot | | 10 mins |
| Data Visualization using GGPlot2 | GGPlot Line Plot | | 15 mins |
| Data Visualization using GGPlot2 | GGPlot Stripchart | | 10 mins |
| Data Visualization using GGPlot2 | GGPlot Dot Plot | | 15 mins |
| Data Visualization using GGPlot2 | GGPlot Violin Plot | | 10 mins |
| Data Visualization using GGPlot2 | GGPlot Boxplot | | 15 mins |
| Data Visualization using GGPlot2 | GGPlot Scatter Plot | | 15 mins |
| Data Visualization using GGPlot2 | Introduction to GGPlot2 | | 20 mins |
| Advanced Clustering | cmeans() R function: Compute Fuzzy clustering | | 15 mins |
| Advanced Clustering | Fuzzy C-Means Clustering Algorithm | | 10 mins |
| Advanced Clustering | DBSCAN: Density-Based Clustering Essentials | | 30 mins |
| Advanced Clustering | Model Based Clustering Essentials | | 30 mins |
| Advanced Clustering | Fuzzy Clustering Essentials | | 15 mins |
| Advanced Clustering | Hierarchical K-Means Clustering: Optimize Clusters | | 10 mins |
| Cluster Validation Essentials | Computing P-value for Hierarchical Clustering | | 15 mins |
| Cluster Validation Essentials | Choosing the Best Clustering Algorithms | | 15 mins |
| Cluster Validation Essentials | Cluster Validation Statistics: Must Know Methods | | 30 mins |
| Cluster Validation Essentials | Determining The Optimal Number Of Clusters: 3 Must Know Methods | | 30 mins |
| Cluster Validation Essentials | Assessing Clustering Tendency | | 30 mins |
| Hierarchical Clustering in R: The Essentials | Heatmap in R: Static and Interactive Visualization | | 35 mins |
| Hierarchical Clustering in R: The Essentials | Examples of Dendrograms Visualization | | 30 mins |
| Hierarchical Clustering in R: The Essentials | Comparing Cluster Dendrograms in R | | 20 mins |
| Hierarchical Clustering in R: The Essentials | Divisive Hierarchical Clustering | | 5 mins |
| Hierarchical Clustering in R: The Essentials | Agglomerative Hierarchical Clustering | | 30 mins |
| Partitional Clustering in R: The Essentials | CLARA in R : Clustering Large Applications | | 35 mins |
| Partitional Clustering in R: The Essentials | K-Medoids in R: Algorithm and Practical Examples | | 35 mins |
| Partitional Clustering in R: The Essentials | K-Means Clustering in R: Algorithm and Practical Examples | | 50 mins |
| Data Clustering Basics | Cluster Analysis Example: Quick Start R Code | | 20 mins |
| Data Clustering Basics | Clustering Distance Measures | | 35 mins |
| Data Clustering Basics | Data Preparation and R Packages for Cluster Analysis | | 5 mins |
| Data Manipulation in R | Compute Summary Statistics in R | Easy | 40 mins |
| Data Manipulation in R | Compute and Add new Variables to a Data Frame in R | Hard | 30 mins |
| Data Manipulation in R | Rename Data Frame Columns in R | Easy | 20 mins |
| Data Manipulation in R | Reorder Data Frame Rows in R | Easy | 30 mins |
| Data Manipulation in R | Identify and Remove Duplicate Data in R | Easy | 30 mins |
| Data Manipulation in R | Subset Data Frame Rows in R | Easy | 50 mins |
| Data Manipulation in R | Select Data Frame Columns in R | Easy | 40 mins |
Alboukadel Kassambara is a PhD in Bioinformatics and Cancer Biology. He works since many years on genomic data analysis and visualization.
He is the author of:
1) the bioinformatics tool named GenomicScape, an easy-to-use web tool for gene expression data analysis and visualization.
2) the Datanovia website, which contains many courses and tutorials on data data mining and statistics for decision supports.
3) many popular R packages for multivariate data analysis, survival analysis, correlation matrix visualization and basic data visualization (https://rpkgs.datanovia.com/).
4) many books on data analysis, visualization and machine learning.
He has experiences in statistical and computational methods to identify prognostic and predictive biomarker signatures through integrative analysis of large-scale genomic and clinical data sets.
Recommended for you
This section contains best data science and self-development resources to help you on your path.
Coursera - Online Courses and Specialization
Data science
Popular Courses Launched in 2020
Trending Courses
Amazon FBA
Amazing Selling Machine
Books - Data Science
Our Books
Others
Version:

Français