This article describes how to change ggplot legend size. You will learn how to modify the legend title and text size.
GGPlot2 Essentials for Great Data Visualization in R
Prerequisites
Load required packages and set the theme function theme_minimal() as the default theme:
library(ggplot2) 
theme_set(theme_minimal())
Basic plot
Start by creating a box plot using the ToothGrowth data set. Change the box plot fill color according to the grouping variable dose.
ToothGrowth$dose <- as.factor(ToothGrowth$dose)
p <- ggplot(ToothGrowth, aes(x = dose, y = len))+ 
  geom_boxplot(aes(fill = dose)) + 
  scale_fill_viridis_d()
p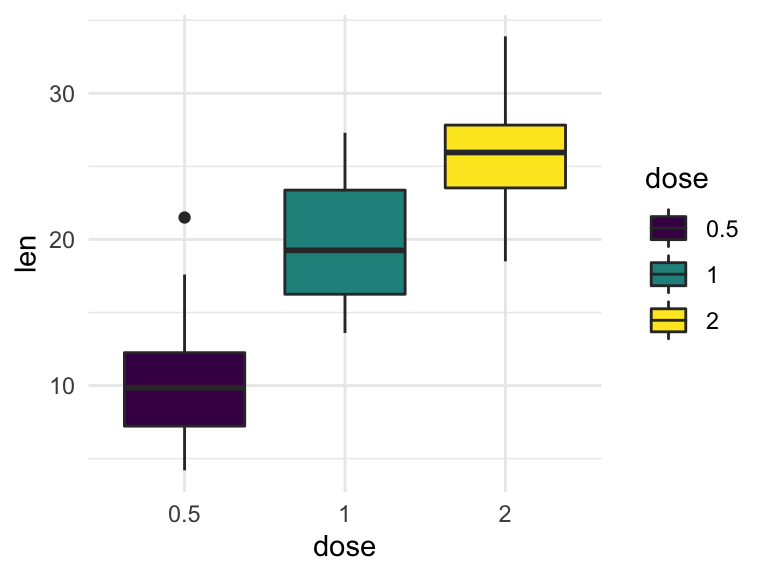 Chage legend size
The following R code modifies the size of the legend title and text:
p + theme(
  legend.title = element_text(color = "blue", size = 14),
  legend.text = element_text(color = "red", size = 10)
  )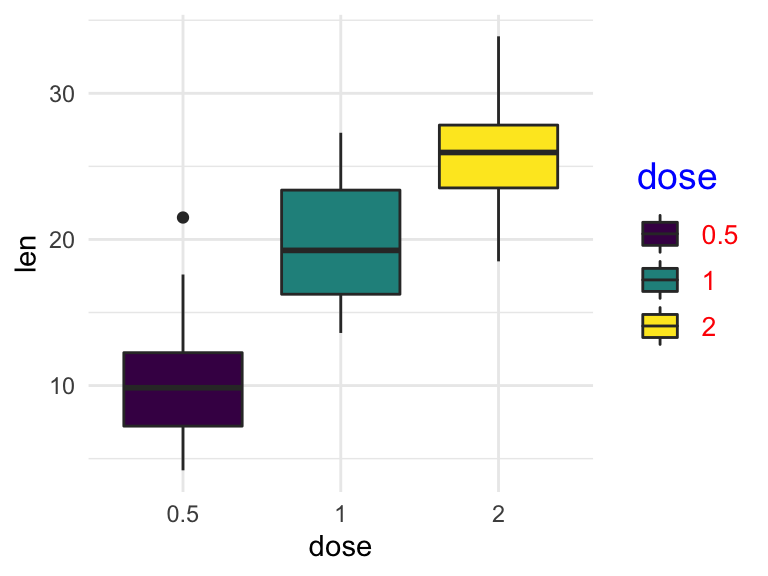 Recommended for you
This section contains best data science and self-development resources to help you on your path.
Coursera - Online Courses and Specialization
Data science
Popular Courses Launched in 2020
Trending Courses
Amazon FBA
Amazing Selling Machine
Books - Data Science
Our Books
Others
Version:

Français